Press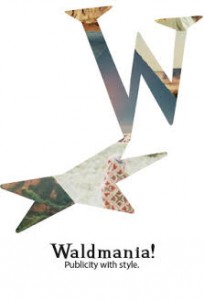 For press inquiries please contact:
Elizabeth Waldman Frazier
Waldmania Public Relations
Phone (415) 334-2787

USA TODAY
"Good Egg" the latest album from Leeds and her band, The Nightlights, is a high energy collection of tunes that'll keep kids and parents alike entertained. "She does all kinds of stuff" says Grise, "from Rock to Gospel to Country- She's kind of all over the place – so it can be fun that you aren't listening to the same thing over and over again."

Parents Magazine
What A Zoo- Top Children's CDs
"Kids — and parents — will definitely learn a thing or two about animals with this indie rock CD that's fun from start to finish."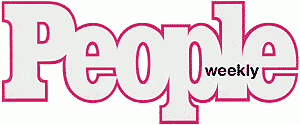 People Magazine
Joanie Leeds & The Nightlights What A Zoo!
"Animal-Crazed kids will dig these new tunes, including "Mosquitoes", "Tofurky Song" and "Froggie Went a Courtin'," a swingy spin on the classic children's ballad." -Michelle Tauber


New York Times
"Her band may be called the Nightlights, but there's nothing soporific about the music."
New York Post
"Shine a light: There's nothing better than a rock band for kids that can make grown-ups laugh, and with tunes like "The Tofurky Song" and "Mosquitoes," Joanie Leeds and the Nightlights pull it off."
Time Out NY Kids
"Local chanteuse Joanie Leeds's latest will be a hit with young zoologists in the making—every song on the CD features a different animal friend. Listen up for a take on the traditional "Froggie Went a Courtin'" with an appearance from rapper Secret Agent 23 Skidoo, a cover of the Phish song "Possum" and the sweet original "My Butterfly."
School Library Journal
"With her rich, powerful soprano, Leeds belts out these original and traditional songs about crocodiles, hummingbirds, whales, and even mosquitoes. The especially appealing tune "Happy As a Clam" features playful animal idioms and phrases, such as "cat's got your tongue" and "snug as a bug in a rug." Other albums: I'm a Rock Star and City Kid."


I'm A Rock Star picked as one of Washington Post's Top CDs of the Year!
"Electric guitars and Leeds's belting vocals make this rock-and-roll. You won't be able to resist the urge to sing along pretending your hairbrush is a microphone. Most of the tunes provide you with a great way to free your inner rock star".
Mindy Thomas, Program Director SIRIUS/XM'S Kids Place LiVE
"Joanie Leeds is that cool babysitter who would let you try on her lip gloss once your mom left the house. You idolized her, and your mom knew she could trust her. That's Joanie. Only she's also likely to completely ROCK THE ROOF OFF YOUR HOUSE! And a ticket to her show just might run you a few clams less than an hour of babysitting."
Celebrity Parents Magazine
"Joanie Leeds and the Nightlights' latest CD, What a Zoo!, is one of those albums that you can listen to over and over again and find something new to appreciate each time."
GOLD PARENTS' CHOICE AWARD FOR I'M A ROCK STAR
"Her tuneful melodies and rich, funny and thoughtful child-respecting lyrics give depth and irresistible zip to songs about sunglasses at the beach, goodnight hugs, popcorn popping and creative blame-shifting ("It Was the Elf")."
NAPPA GOLD WINNER!
"From funk and blues to country and pop, with even a little hip hop thrown in, this album has a style for everyone. The eclectic stylistic mix is sure to keep a child entertained for an entire listen and another and so on. It's original and catchy, and, most important, suitable for the age group. The band is high caliber, with kid-hop rapper 23 Skidoo featured on a song, and the raw energy of the songs jumps off the speakers. From the "Big Blue Whale" to "My Butterfly," the album takes you on a journey from a kid's perspective…"
NAPPA Honors Award Winner
"This album – filled with jangly guitars, rockin' drums and a pretty cool band – is all about the fantasy of doing the coolest things you can think of: rockin' out! Leeds has a subtle way of intimating that one can do whatever one wants and be whoever one wants to be, as long as she uses her imagination. Now that's not only a great concept, it's also true!"
AOL's Kid Pop
"If You Go…is one of the catchiest pieces of music I've heard in a long time. And Leeds, with her pure pop vocals, is just as adept at sweet ballads, as evidenced by the lovely "Hummingbird" and "My Butterfly." This is one of the best albums of the year so far.

LA Parent Magazine
Joanie's NAPPA GOLD review for What A Zoo! featured in LA Parent Magazine!
TD Monthly
"The melodies take refreshing, unexpected twists and turns that allow Leeds' voice to shine, all without distracting from the well-written and charmingly simple lyrics."
TIME OUT NEW YORK KIDS
"The title track—with its hint of midcareer Alanis Morissette—is a terrific jam, while the rocking-chair anthem "Give Me a Hug" is a tender, parent-pleasing tune… If she can win over my discerning kid, then Joanie Leeds is indeed a rock star." —Jeff Bogle
School Library Journal
Parents' Choice Gold Award-winner Joanie Leeds presents her fourth album for children. With her rich, full soprano voice, she belts out ten original songs, three covers, and one traditional number in a variety of rock, jazz/swing, country, and 2-beat novelty styles. Accompanied by flawless performances on guitar, banjo, percussion, trumpet, trombone, and tuba, Leeds joins the Nightlights in singing about animals large and small.
New York Times
Spare Times
"Who needs Florida? For the smallest vacationers on spring break, the Children's Museum of Manhattan will provide daily fun with workshops and performances. Highlights include a concert by Joanie Leeds and the Nightlights."

Boston Parents' Paper
Boston's Parents Paper Review: "Joanie Leeds & The Nightlights: What A Zoo! From funk and blues to country and pop, with even a little hip-hop thrown in, this album has a style for everyone. The eclectic stylistic mix is sure to keep a child entertained. It's original, catchy and suitable for the age group. The band is high caliber, with kid-hop rapper 23 Skidoo featured on a song, and the raw energy of the songs jumps off the speakers. From the "Big Blue Whale" to "My Butterfly," the album takes you on a journey from a kid's perspective."